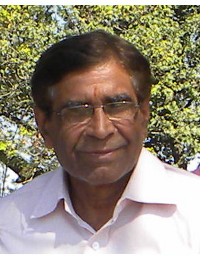 Sh. R.C. Singh is a dynamic, motivated, and sincere personality. He is active-mind person having power to make solid decisions. His aim is to work for the progress and development of Agriculture Sector in India and also to accomplish the needs of farmers of India.

Sh. R. C. Singh is M.Sc.(Chemistry), from the University of Meerut, Uttar Pradesh. After completing his education, he worked with some of the largest Agro-Chemical companies in India and gained advanced technical and leadership skills. He has diversified experience of serving with distinction in multinational companies like: Crophealth, Coromandel Indag etc.
Having 40+ yrs of valuable experience of Agro-chem management, and farm consultancy, he is managing the generous and motivated team of Hind Biochem acting as Director.